Dr Joel Taylor (Chiropractor)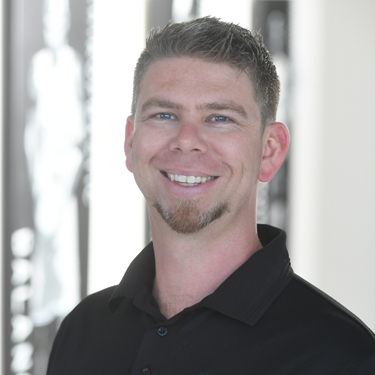 Joel loves seeing people to improve and maintain spinal Integrity. When each spinal segment is working individually and as a group there is less dysfunction, pain and distraction to the nervous system.
Disorders of the Desk
Numbness, tingling, headaches sound familiar? Joel is a wizard when it comes to understanding disorders of desk worker and postural health. Don't let it lead to time off work and away from loved ones. Joel practices a variety of Chiropractic techniques to suit people of all ages, sizes and shapes. "The right technique and methods must be matched to the patient's preference, need and desired outcomes in order to achieve success". Traditional manual techniques such as Gonstead, Diversified, Drop table/Thompson or the more subtle Sacro-occipital Technique (SOT), Activator, Logan Basic, NSA, Toggle and Webster's Technique, (for breech babies) are applied or combined. Joel can tailor a solution for you.
Corporate Solutions
Having worked alongside corporate clients over the last 7 years Joel has found a niche in being able to provide extra benefit to staff by offering Free spinal health checks in the work place. Group/team talks that motivate healthier spinal habits. Desk assessments and identifying potential hazards associated with spinal injuries. If you feel your work place could benefit from these corporate solutions send Dr Joel an email joel@bays.co.nz or call 0274746413 to speak to him personally.
Providing Tools For Success
Joel is passionate in educating his patients and the community on the cause of spinal dysfunction. When we release the pressure with precise inputs and change our habits we are able to help the body integrate the issue rather than fight it. "We move into healing mode rather than survival". Our bodies are functioning as they should! They just need a little encouragement and our ability to recognise the causes around us.
Food Fun & Family
When not at work or reaching out to the community Joel enjoys spending time with his 11 year old daughter finding bike trails, activities, board games and movies. Having come from a hospitality background and ex pastry chef at La Tropezienne Joel's passionate about good food, a cheeky wine and deep conversation. He loves the gym (when he gets there) and has a keen eye for photography. A jack of all trades he'd love to be on a home renovation show one day. Having grown up in the bays Joel's move to Bays Chiropractic is a poetic step back into his roots. He looks forward to serving his community and seeing a few familiar faces come through the door.
Joel is excited to be working alongside a confident experienced team of health professionals and keen to see you and your tribe command this game of life.
Dr Joel Taylor | (09) 478 6578